About The Team
The Energy Essentials Applications Research Team participated in the creation of Core Health, and now continues researching the practical application of Core Health to a wide variety of areas, including:
health — physical, mental, emotional and spiritual
martial arts and healing
criminal justice system
education — primary through university
business
sports
Our gratitude is continuous for each of our mentors, and for each of the myriad individuals participating and contributing to our coming to this awareness . . . and to our continuing journey.
Please meet our team of experts.

Dr. Ed Carlson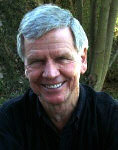 Dr. Carlson is the founder of Energy Essentials and developer of Core Health and the Deeply Thoroughly, Quickly (DTQ) Process.
Bringing together 25-plus years of exploring energy, and many more years of life, he created experiential series on Heart Forgiveness; Healthy Weight; Funny Money; and Powerful and Positive Communication.
The "8th International Energy Psychology Conference" featured Dr. Carlson as a Primary Presenter.
Dr. Carlson adheres strongly to verification of experiences, thus he enlisted a variety of colleagues to verify effective applications of each aspect.
Rie Anderson, MA, LMHC, NBCDCH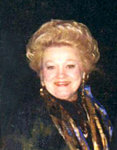 Rie is the director of Energy Psychology research at Energy Essentials.
A Florida licensed mental health counselor, with a private clinical practice for more than two decades, Rie has been an approved provider for CEUs to LMFT, LCSW and LMHC professionals.
With her focus on thinking disorders and errors in thinking of the criminal mind, Rie provided courses on Dr. Stanton Samenow's 30-year study of the minds of criminals. With DTQ she sees an emerging process that is proving to be the bridge between the paradigms of physiology, psychology, and spirituality — bringing a unification and balance long sought by pioneers in many professional fields.
Dr. Carl T. Amodio, DC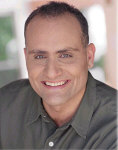 Dr. Amodio values Core Health as a congruent expansion of his many other searches and successes.
Trained in the Marines and as a Black Belt in Karate, Carl developed Whole Body Health, Inc. in Roswell, Georgia.
He graduated with honors from Life University in Marietta, Georgia. In addition to chiropractic courses, he attended seminars on weekends to complete the 100-hour certification course in Applied Kinesiology. He expanded his studies to Clinical and Specialized Kinesiology, and now holds QA Level 2 Proficiency (150 field hours) of Advanced Kinesiology. Appointed Adjunct Professor at Life University, Dr. Amodio teaches Kinesiology to Graduate students.
Visit www.wholebodyhealth.org
David Harris, Grand Master, LMT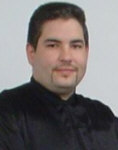 David Harris is Grand Master in three martial arts and in Qi Gong, with 25 years' experience. He is a nationally licensed massage therapist.
GM David held the world title in Kumite Open Fighting for two years and held the world title for breaking 18 concrete blocks.
"I have now transformed into healing, the knowledge and energy I originally learned to inflict damage or death," says David. "I find Core Health and the Skills Development highly effective ways of inner purification, absolutely necessary to being optimally powerful from the inside, flowing into outer expression, in life, in martial arts, and in health."
website: www.ShunShenTao.com

Cathy Palasz, Ph.D., BSIE

Cathy recognizes knowing our thoughts, feelings and emotions both create and limit our life. DTQ (Deeply~Thoroughly~Quickly) delivers the most effective process for clearing and healing energetic blocks. DTQ is invaluable in creating a permanent shift within, which ultimately manifests itself in the outer world.
Cathy graduated with honors in engineering at Bradley University and is an ordained minister of the Universal Life Church, as a Doctor of Divinity and Spiritual Counselor. With over twenty-five years in the corporate and business world, she has a keen propensity for combining spiritual principles with practical and enlightened living.
As a Personal Performance & Business Coach and Transference Healer, Cathy utilizes DTQ, Core Health, and Heart Forgiveness in her practice to enhance the impact of her work with others as they regain the power to live creatively from the inside, rather than react to outside people and events.
Dr. David E. Mullen, Ph.D., M.Div, MFT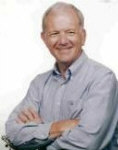 Dr. David E. Mullen, Ph.D., is a Licensed Marriage and Family Therapist and clinical psychologist practicing in Sarasota, Florida. As a clinician and educator, Dr. Mullen teaches in several Tampa Bay area colleges.
"Dr. Carlson's research in Energy Essentials stimulated me to expand into Energy Psychology with special training by Dr. Fred Gallo. This is a major enhancement to my traditional modalities," says Dr. Mullen.
As an approved CE provider, Dr. Mullen presents nationally and internationally to audiences of professionals, educators and others on topics pertaining to positive psychology, clinical hypnosis, spirituality and psychotherapy, and balancing our personal and professional lives.
Visit www.DrDavidEMullen.com

Dr. Wahking is a licensed marriage and family therapist and has a doctorate in pastoral counseling. He served as Minister of Counseling at the Pasadena Community UM Church for 20 years and was Founding Director of the Network of Christian Counselors. He is also a faculty member at the St. Petersburg Theological Seminary.
Dr. Wahking says, "Core Health is an innovative experiencing of the inner health and healer many people sense we have — a part of wisdom through the ages. I am a longtime friend of Ed Carlson and appreciate his unique passion and fervor for assisting others. Ed has participated in training events with me at The Network of Christian Counseling Centers, Inc."
Grand Master Ashida Kim is an internationally known martial arts expert who teaches and lectures around the world on Ninjitsu, the Invisible Fist. He is the author of The Invisible Ninja, Iron Body Ninja, Ninja Mind Control, and many other books. GM Kim also has participated in several movies.
"I have personally experienced the benefits of Core Health and Skills Development. This is a fast and effective way of clearing inner debris to be fully effective in our outer life. I am intrigued by the application in traditional marital arts."
Visit www.ashidakim.com